Team Thriveworks Westborough
Nancy E. Ostrowski LICSW, LCSW-C
Nancy Ostrowski is a Licensed Clinical Social Worker in the state of Massachusetts and received her Masters degree in social work from Fordham University in NYC. She works with adults, children, adolescents and couples.
For the past 10 years, Nancy has worked in private practice, helping a wide range of clients. Prior to this, Nancy gained experience in a variety of settings, including hospitals, schools and group homes for children. She also spent time overseas training social workers who care for orphans.
Throughout her career, Nancy has seen the healing and life changes that counseling can bring when a client feels safe and trusts their counselor.
Nancy has watched children, adults and couples grow and find healthy coping strategies, which empower them to walk through their circumstances in a more positive way. Nancy has extensive experience treating relational issues, anxiety, depression, adjustment disorder, grief and loss, low self-esteem and many other struggles that individuals face each day.
Nancy's calm and reassuring manner puts people at ease and quickly establishes connection with her clients. She practices a holistic approach, focusing on physical, emotional and spiritual healing and wellness.
During her free time, Nancy enjoys spending time with her husband and children. She also loves time at the beach, skiing, biking, running, kayaking and hiking.
James Malone, LMHC
James Malone is a licensed mental health counselor (LMHC) in the state of Massachusetts and earned a Master of Arts in Counseling from the University of New Hampshire. James works with adults, adolescents, children, families, and couples while practicing a variety of therapeutic modalities to meet the needs of the client. He has a core belief in positive interventions and aims to create an environment in which self expression and the processing of thoughts, feelings, and decision making can be accomplished.
Specialities include concerns and issues with anxiety, stress management, relationships, self-esteem, depression, trauma, anger management, behavioral and school concerns, along with major life challenges and adjustments, especially with family dynamics. James works with each individual to develop a clear direction toward positive transformation, whether they be adults, children, adolescents, couples or a family unit. Past experiences include outpatient mental health clinics, community centers, school setting, and private practice. James also practices equine-faciltiated psychotherapy and other animals assisted interventions with children to adults in private practice.
Dr. Karl Wagner PSYD, Ph.D.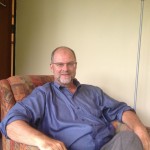 Karl Wagner a licensed psychologist in the commonwealth of Massachusetts in Metrowest (Westborough, MA). He works with individuals, couples and families who experience difficulties in daily living with symptoms of anxiety or depression, as well as struggles with relationships, grief, trauma, career or self esteem.
Karl also works with children and adolescents, specializing in assessment, psychological testing, academic and family issues.
He believes that a trusting client-therapist relationship is the key to success in treatment, and his caring and supportive approach provides the opportunity for healing and personal growth.
He is a graduate of the Illinois School of Professional Psychology and has worked in private practice for over 20 years. He has worked in both inpatient and outpatient counseling, assisting individuals, couples and families to better understand themselves and build healthy, meaningful relationships.
Leanne Joeckel MSW LICSW
Leanne Joeckel is a Licensed Clinical Social Worker in the state of Massachusetts. She received her Master's Degree in Clinical Social Work from Boston University, and has been providing services to children, adolescents, adults and families for over 25 years.
Throughout her career she has been recognized for her work, including a nomination to the Massachusetts Department of Mental Health Commissioner's Night for Outstanding Service provided to residents of Massachusetts. Leanne is a member of the National Association of Social Workers, and utilizes NASW services to stay current on the latest advancements in her field.
Leanne is available to help others for a wide range of issues including anxiety, depression, and other mental health concerns. She also provides services for veterans, postpartum and parenting stressors, life transitions and adjustments, and relationship improvement. She utilizes both brief and long term approaches to help others achieve the life they deserve. Leanne believes that counseling can help anyone, from those with serious mental health concerns, to those looking to further enrich their life, work, relationships, and families.
Sharon Courville LCSW
Sharon Courville is a Licensed Clinical Social Worker in the state of Massachusetts. She works with adolescents, and adults in individual and family therapy. Sharon is a graduate of Simmons School of Social Work in Boston. For the past twenty years, she has worked in a variety of settings including schools, outpatient mental health clinics, residential schools, and psychiatric hospitals. Sharon has also served as a mental health consultant to an educational/vocational program serving young adults and to an adolescent girls residential program.
Using a collaborative approach, Sharon helps clients identify issues that interfere with healthy relationships and family functioning. Sharon works to help clients develop new strategies for coping with the challenges they face so they can move in a positive direction. She has expertise in treating depression, anxiety disorders, self esteem issues, and trauma. Sharon also has experience in helping clients parent through life transitions, including divorce and developmental stages.
Nicole Daigle, LMHC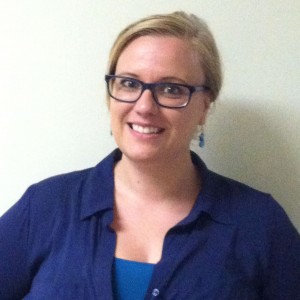 Nicole Daigle is a licensed mental health counselor in the state of Massachusetts who received her master's degree from Assumption College, an affiliate of the prestigious Aaron T. Beck Institute for Cognitive Studies, a founder of cognitive behavioral therapy. She has also been trained in addiction psychology at the University of New Mexico by the founder of motivational interviewing, Dr. William R. Miller. Nicole has most recently been involved with the psychiatry department at Harvard Medical School as a research director under a leader in Behavioral Couples Counseling, Dr. Timothy O'Farrell.
She has worked in various outpatient mental health and substance abuse clinics as a clinician, supervisor, and director. She has also worked in inpatient detoxification units, emergency services, and crisis stabilization units.
With an emphasis on cognitive behavioral therapy to treat clients with depression, anxiety, and addictions, Nicole's style of therapy has been described as mindful, empathetic, non-judgemental, non-dismissive, and kind.
She is known to meet clients where they are at to make realistic changes.
Connect with a Westborough Counselor today at 774-377-4939, to set up your first session and start the process to change.
Westborough Counseling Therapy
5 East Main St. Suite 203
01581
Phone: 774-377-4939